Our Story
Musicians are used to the ups and downs of the gig economy. 
Just ask bassist Nas Rahbari, who regularly played 250 gigs a year performing with the award-winning band Ancient Sun. He also played for a group that opened for Lynyrd Skynyrd, Molly Hatchet, The Outlaws, Charlie Daniels Band, and Quiet Riot. 
Or ask Jason Woods, an audio engineer who runs a music studio. He's also shared a stage with the likes of The Backstreet Boys, REO Speedwagon, and Huey Lewis.
But when 2020 hit, the Orlando-area musicians found the gigs nonexistent, and so a side gig came into full play: making soap.
Jason originally learned the art of soap making from his grandmother and has done it as a hobby for decades. In fact, he developed his own formula and techniques for homemade plant-based soaps to address his young daughter's sensitive skin. As Jason explains, "I wanted to make a quality bar soap that was both safe for my daughter and the most sensitive skin, but still worked well for myself."
Sharing this hobby with fellow musician Nas seemed natural when the two found themselves with no stages to play on due to the shutdown. In a time that seemed bleak, the idea of delivering the world clean soap was a small way to give back and deliver hope.
Each slab of the handmade, plant-based, small-batch craft soap has a story behind it. "Lavender Love" and "Florida Citrus" Slab pay homage to the musicians' hometown while "Don't Be So Sensitive" Slab and "Coffee Break" Slab speak to their home life. 
With its colorful lines and swirls, each bar of soap is almost like a song come to life, which is why you will often find a tune accompanying a new bar's debut. Nas adds, "Making soap and songwriting are one and the same to me in the way that the two of us enter a room where we create. We bounce ideas off each other, we improvise, we express ourselves, and in the end, the process produces a piece of physical beauty that can be shared, enjoyed, and live a life of its own." 
You can take a mic away from a musician, after all, but you can never take away his song. 
Welcome to Groove Soaps, where we craft a soap for every groove.
In the same way that not every song is for every listener, we understand that everybody is different and that each soap slab might not get you rocking.  If you find that you are dissatisfied with your soap slab for any reason, we want to hear about it. We are committed to making sure that our Groove Soaps customers are completely satisfied with their purchase and will gladly assist in finding the right soap slab for you.  Groove Soaps will never do you dirty! 
Disclaimer:
As soap is a personal item, we do not accept returns of any kind.
Color, shape, and size will vary with each Soap Slab due to its handmade nature. 
Variation in appearance is not grounds for a return. 
Soap making is a process. It takes 4-6 weeks for soap to cure properly. For any custom orders expect a 60-75 day turnaround. 
Since we make everything in small batches there is a limited availability to each variety of Soap Slab. 
Allow 5-10 business days to ship.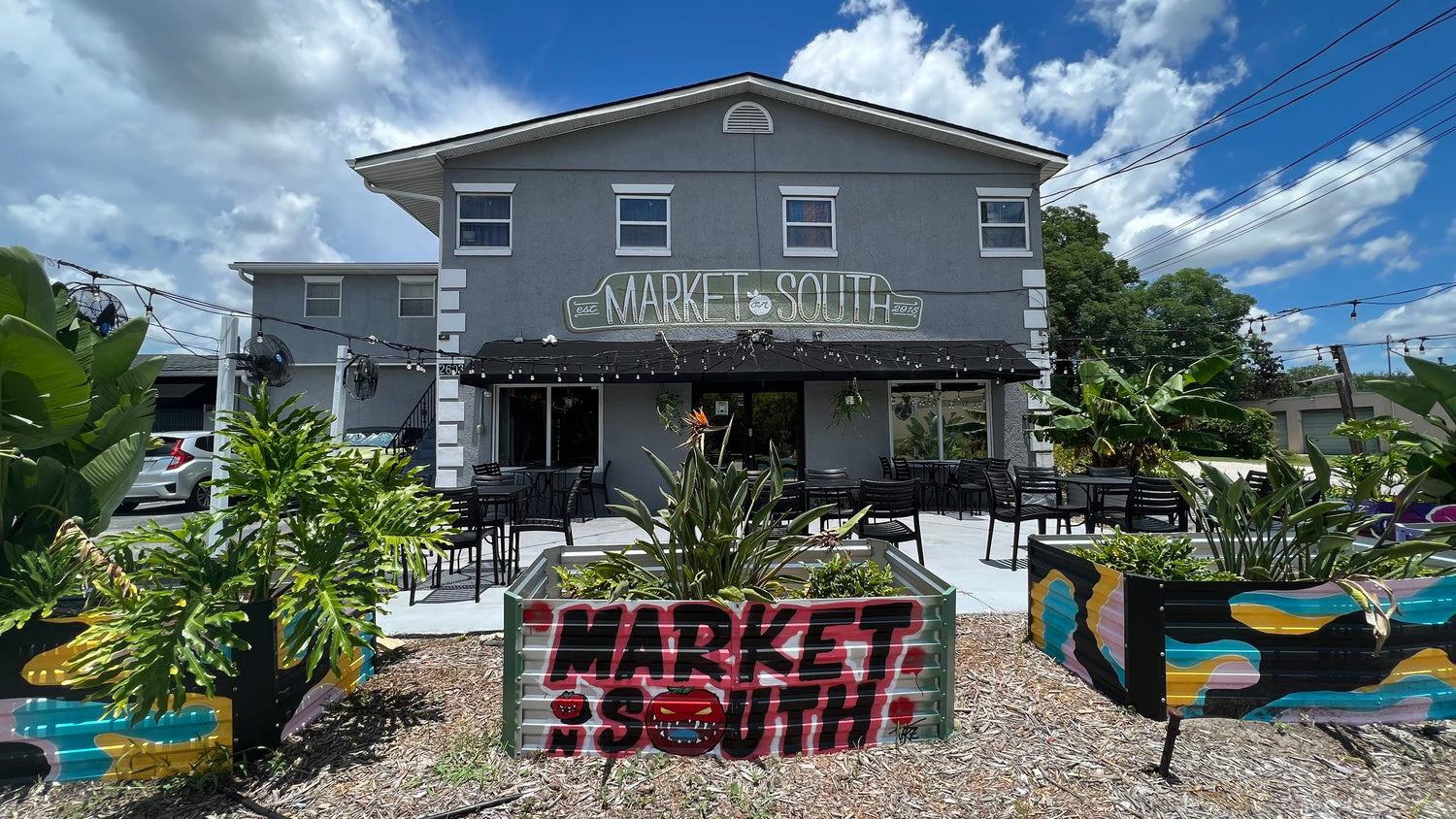 MAIN HOUSE MARKET
Main House Market and Kombucha Bar is a love letter to Central Florida's past, present, and future. We celebrate the Sunshine State by showcasing the work of home-grown artists as well as products made and sourced by various local vendors, including plants, pottery, garb, antiques, baked goods, SOAP and eight taps featuring locally brewed kombucha.
Main House Market
Market on South Building
2603 East South Street
Orlando, Florida 32806
(407) 919-5402

Monday 9am-6pm
Tuesday closed
Wednesday 8am-8pm
Thursday 8am-8pm
Friday 8am-9pm
Saturday 8am-9pm
Sunday 8am-9pm
WEBSITE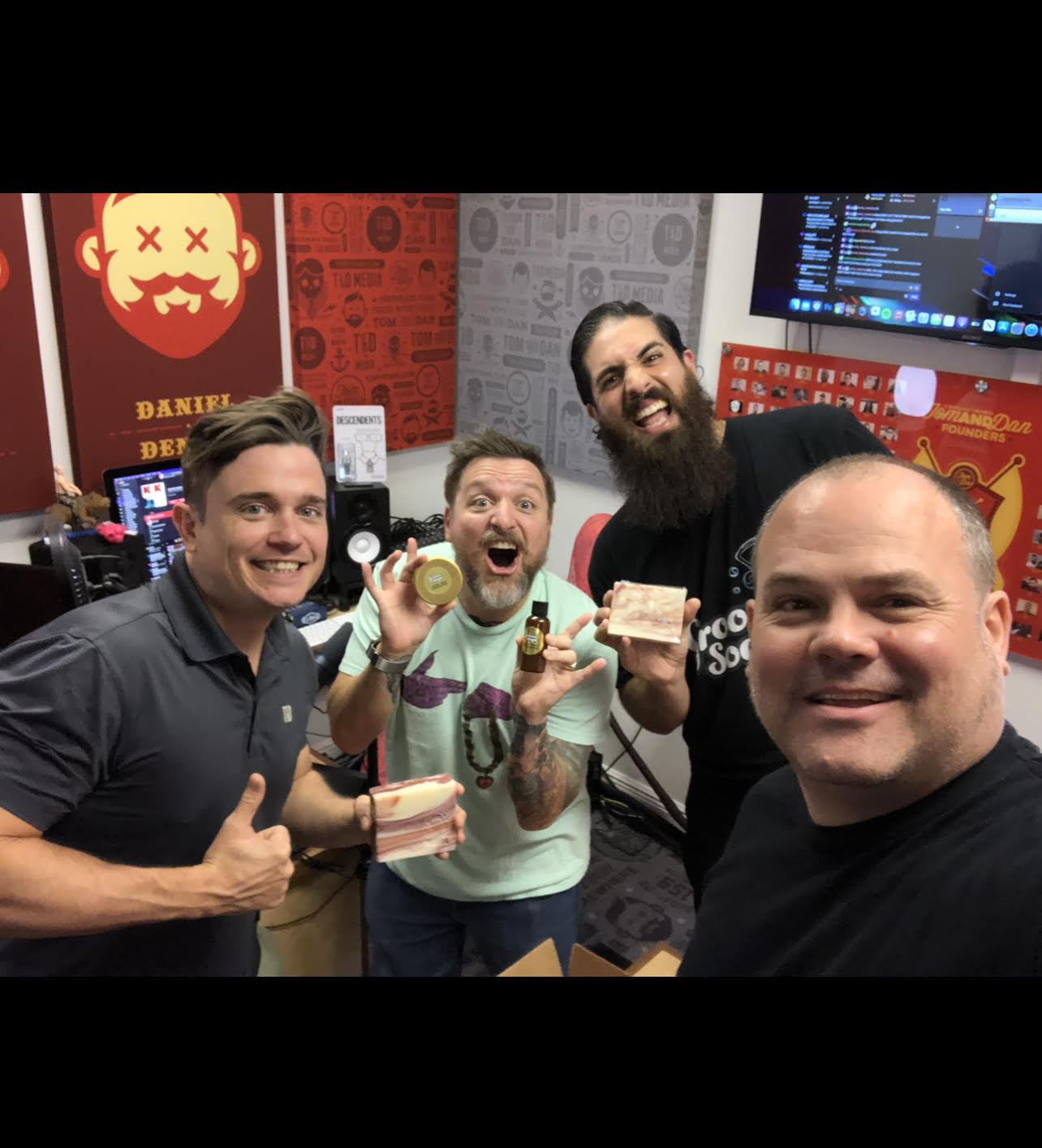 THE TOM AND DAN SHOW
Broadcasting since 2009, "A Mediocre Time with Tom and Dan" has garnered a rather extensive following with loyal "scumbags" (as their listeners are affectionately known) checking in from all across the world. Hundreds of shows under their belts and winners of multiple awards, the guys still ask themselves: "Is anyone listening?"
TOM AND DAN HAVE SUPPORTED US SINCE THE BEGINNING AND WE HAVE BUILT QUITE THE FRIENDSHIP WITH THEM AND THEIR AMAZING TEAM. ORDER YOURSELF A "BDM BOURBON" SOAP BAR, THE OFFFICAL SOAP OF THE TOM AND DAN SHOW AND CHECK OUT OUR GROOVE OIL IN THE SAME SCENT.
YOU CAN ALSO FIND OUR SOAP IN TOM AND DANS "AIR T&D" IN SANFORD INSURING A FRESH AND FUN STAY.
WEBSITE